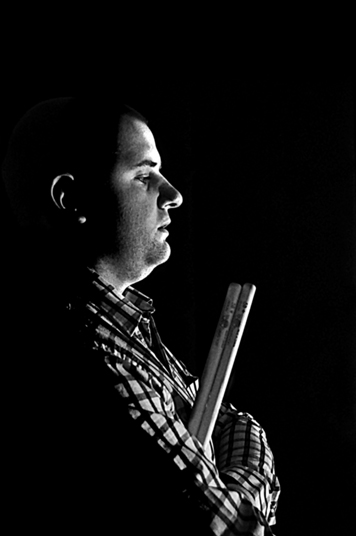 About Rick
Rick has been drumming since the age of 13, he was influence by a Meat Loaf concert where John Miceli was the drummer, and both Meat and John inspired him to be a performer.
First taught by Russell Woods and more recently by Dave Hassell. Rick continues his study, despite having already received a distinction at Grade 8. Having played in bands ranging from brass, jazz, metal, rock and theatre to Symphony Orchestra, his motto is 'play anything, anytime, anywhere'.
My work ethos is equally simply "always give 100% play with passion and feeling, embrace moving out of your comfort zone, nothing is unattainable, everything is achievable."
For more information please you check Rick out at: www.rickhenry.co.uk
Rick Uses:
Rick is Currently endorsed by KD Custom Drums, Istanbul Mehmet Cymbals,
Porter & Davies, Los Cabos Drum Sticks, Ahead Armor Drum Cases, Duallist Pedals,
Earthworks Microphones, ACS Hearing & Lion Cajon Drums.
He also uses, Evans Drumheads & Gibraltar Hardware & Roland Electronics
Bands Rick has worked with:

* Havana Rocks
* Life Without Armour
* Spitfire
* The Straize
* The Pristines
* Burnley Symphony Orchestra
* Blackburn Symphony Orchestra
* Lancashire Youth Symphony Orchestra
* Salford University Big Band
* Tottington Brass Band
* Burnley Alliance Silver Band
* East Lancashire Youth Symphony Orchestra
* Jubili Youth Orchestra (Joy)

Industry Qualifications:

Grade 8 Rock School Distinction
Salford University 2007 - 2009
Music Foundation course 2007 - 2008
Popular Music and Recording 2008 - 2009
Year 1 completed in popular music and recording