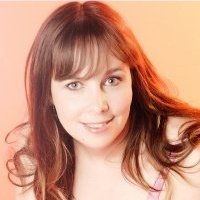 Kathy Hampson, ALCM

Started playing the cello at the age of 9..."seemed like a good way of getting out of lessons at school. Kept practising through the uncool cello years, and now we have arrived at Cello Rock (thanks Apocalyptica!) and it is now cool!"
Kathy is an Associate of the London College of Music and taught cello for about 15 years both in schools and at local music centres, up to about 3 years ago, when she gave up in favour of doing a PhD!

Kathy plays with the Leeds Symphony Orchestra and also for West Riding Opera.
She says "I have always been more into progressive rock and metal than classical, and have been a member of the Classic Rock Society for years".

She works full time for the Youth Offending Service in Leeds.

Kathy is married with 2 children, who are not really children anymore!