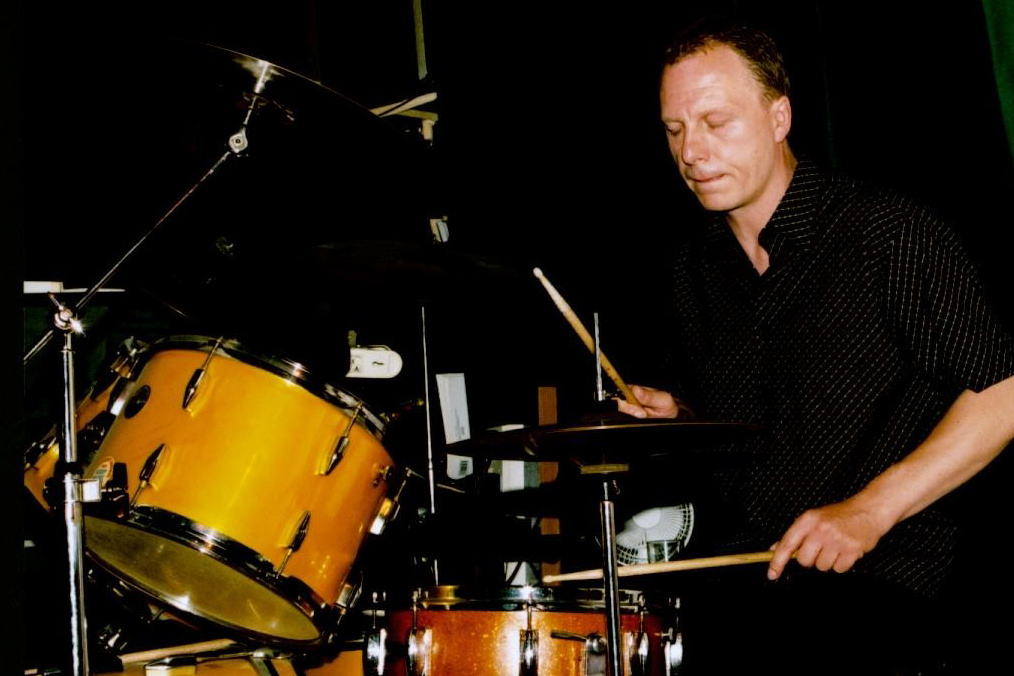 Mr. Joe Casey
"My parents got me my first drum kit for my 13th birthday. I liked to drum along to my favourite albums which included Pink Floyd's, 'Dark Side
Of The Moon' and Genesis 'The Lamb Lies Down On Broadway'. Playing along to this music was really interesting, it introduced me to a whole new sound.

In 1977, I was offered a residency at a local WMC, my first gig, Saturday/Sunday nights
would never be the same!

Over the next couple of years came more band work, then in 1980, I moved down to London to play drums for the band 'Devotion', a rock band, playing progressive rock music. A year on and with a move back to Hull, I was asked to join 'The Johnny Solo Band'. Memorable gig's with the band included supporting 'Neil Innes' at Sunderland Poly. This band also introduced me to the recording studio environment.
Over the next several years, I worked with local indie bands including, 'Scared To Dance',' The Hitchcocks','The Penny Farthings' and 'Intricate White; I also worked as a session drummer at 'Animal Tracks' recording studio.
In 2001, with the benefit of achieving a distinction in Popular Music Studies,(BTEC National Diploma), I began working with Hull 'CVS' which is a local community based music outreach organisation. It provides free introductory group session based 'Djembe' African drumming workshops, visits local schools, community art centres and also takes the workshops into 'special needs' centres.
Over the last several years, I have been actively involved with the Hull based group of artists collectively known as 'Ondoloop'. I have collaborated on and composed original works of electronic music using drum machines, sequencers and keyboard instruments for the many performances undertaken by the group.
Recently (June 2011 Ed.), I answered an advertisement, 'Versatile Drummer Wanted'...
I replied and was called up to be a part of MANNING...the rest is yet to come....
Joe plays...any good sounding drums that will do the job!
He also uses a mixture of 'Zildjian A-Custom Projection' cymbals, 'Ufip' and some lovely trashy fine 'Wuhan' China type effects cymbals!"