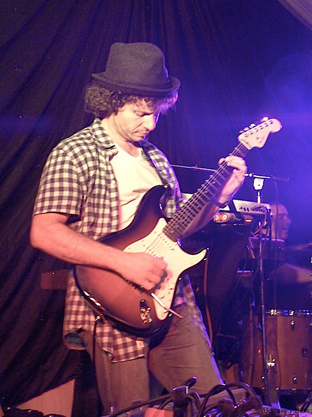 Ralf Dietsch, guitarist, is passionate about music and has mastered many instruments, not just the guitar but also he plays banjo, mandolin and balalaika, amongst others.

He goes so far that he has dedicated himself to flamenco and classical music, but does not stop at just Latin and jazz!

When he rocks, 6 strings are not always enough for him!
His time is spent as a freelance guitar teacher and he also founded the prog rock band "Hidden timbre",
played in the cover band "Blind Dogs", in the soul-rock-reggae band "Positiv 'Vibration" and has played in the prog rock band "Cyril" together with the star Meissen singer Manuel Schmid for several years.

In 'Cyril' he plays along side Manning/UPF/Damanek multi instrumentalist, Marek Arnold

His guitar heroes are Joe Satriani, Rory Gallagher, Eric Clapton, Santana, Steve Vai and many more.

He combines very emotional technology with aesthetics, unconsciously building all kinds of things!

He loves rock, classical, blues, jazz stylings, but also world wide different folk styles from Europe through America to the Far East.

He strives to convey a message in music and to let out the emotions as much as possible.
He sings and also writes.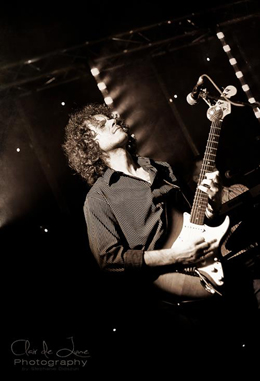 He is very happy to turn the evening into a "good mood sing-along wish concert".
(Ed: I would love to be there for that!)