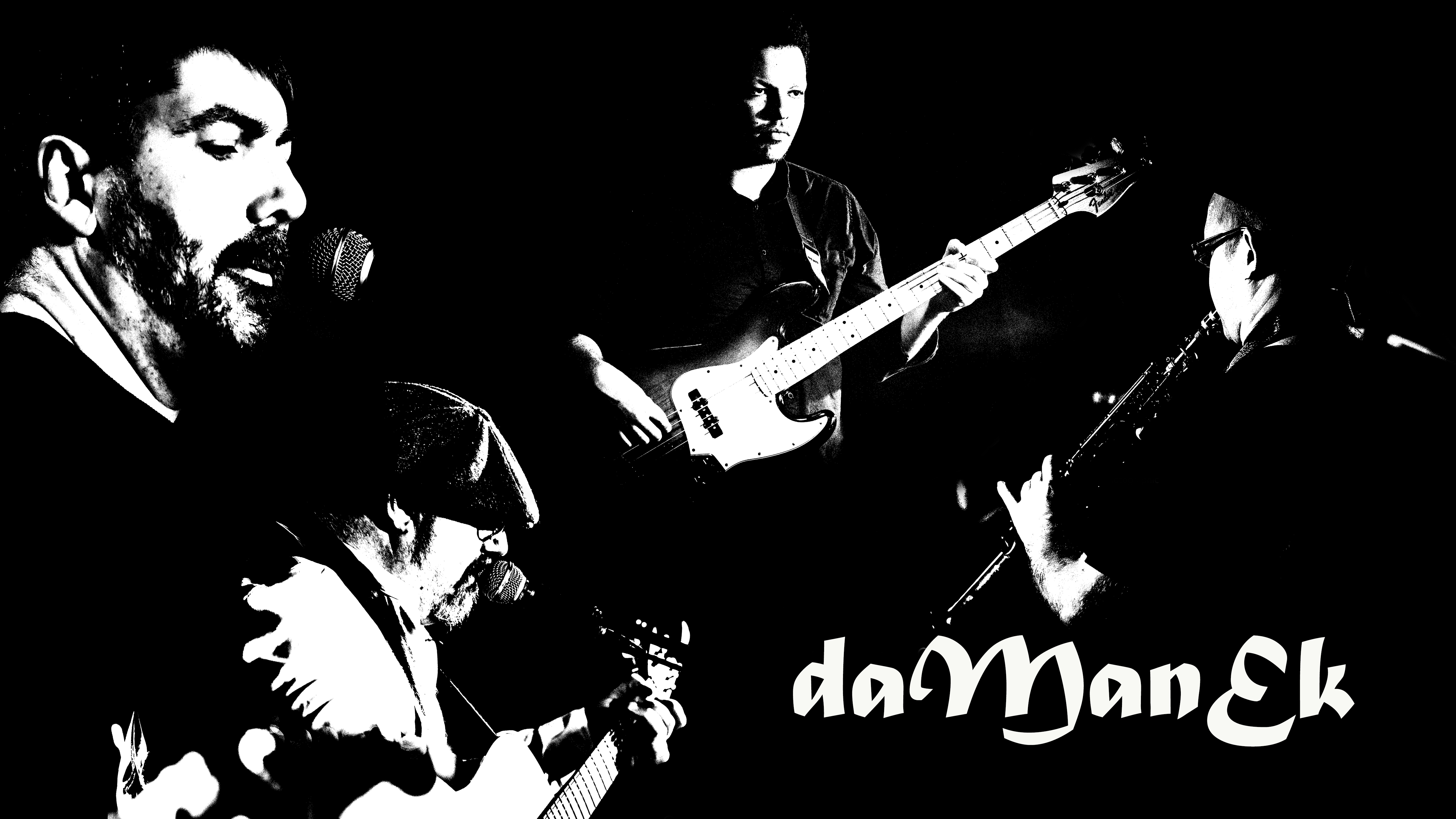 Where it all started:

Guy is a founder member of UPF (the United Progressive Fraternity). After the release of their debut album "Fall In Love With The World" and a short promotional tour to support it, Guy went back into his home studio to write pieces that were earmarked for the follow up UPF album.

Having assembled a lot of new material, Guy presented this to UPF for consideration.

In the interim time however, Mark 'Truey' Trueack and Steve Unruh had forged quite a writing team and Mark had also realised that he wanted to really have an Australian based live band behind him now.

The 'European' arm of UPF (namely Guy, Marek and Dan) were not to be as actively involved in the project as much as before.

Also,, the new material from Guy was deemed to not be in keeping with the new musical direction that both Mark and Steve wanted to take UPF.

That said, Guy really quite liked his new songs and suggested to Marek & Dan that they should form their own new Project to record and play these tunes, and so DAMANEK was born.
Guy decided that although his keys work was not bad at all, he really wanted a 'maestro' of the keys to be involved and approached Sean to join in, the founding trio then became a quartet!

Sean (and Marek) also had great production and arrangement skills to enhance the project even further.

Marek & Dan came over to Guy's BURNSIDE Studio and selected 8 pieces to make up their debut "ON TRACK" album.

With Sean guiding the Production duties, they started to record, bringing in other great players to bolster the recording roster such as Brody Thomas Green (Drums), DavidB (BVs), Ulf Reinhardt (Drums), Luke Machin (Guitars), Antonio Vittozzi (Guitars), Nick Magnus (Keys), The Santucci Horns, Tim Irrgang (Percussion) and Guys' former Manning partners Steve Dundon (flute), Chris Catling (Guitar) and Julie King and Kev Currie for those lovely BVs.

Whilst in the middle of recording, Damanek were offered a slot at the forthcoming wonderful SUMMERS END Festival (X) and accepted. So now they also needed to be able to perform the songs live as well and they did not even have a record label yet...

With recording completed, the band turned to live thoughts and pulled off a memorable and widely talked about performance at the festival. There was a lot of real buzz about the show and the crowd, even though ignorant of who was actually going to be in the line-up and having never heard a single note of the new material, gave the band a stunningly rousing and fabulous reception.

In the audience, reps from the GEP record label watched the show and were suitably impressed. Soon after that, a deal with the label was agreed and album artwork commissioned. The album was released in May 2017 to great critical acclaim (See this sites PRESS page for many of the tremendous reviews).
With a superb debut album in the bag, Guy turned his attention to the follow up and the material for 2018's "IN FLIGHT" was demoed. The album was formally recorded in April-May for an Autumn 2018 anticipated release.
To tie in with this release date, the band went out on its first tour taking in dates in both Europe and the UK
(See this sites PRESS page for many of the tremendous reviews).

The third album "MAKING SHORE" went into recording / production in 2020 but the COVID panademic seriously delayed the process. It is expected to be released in 2021

What will happen next...? To be continued.