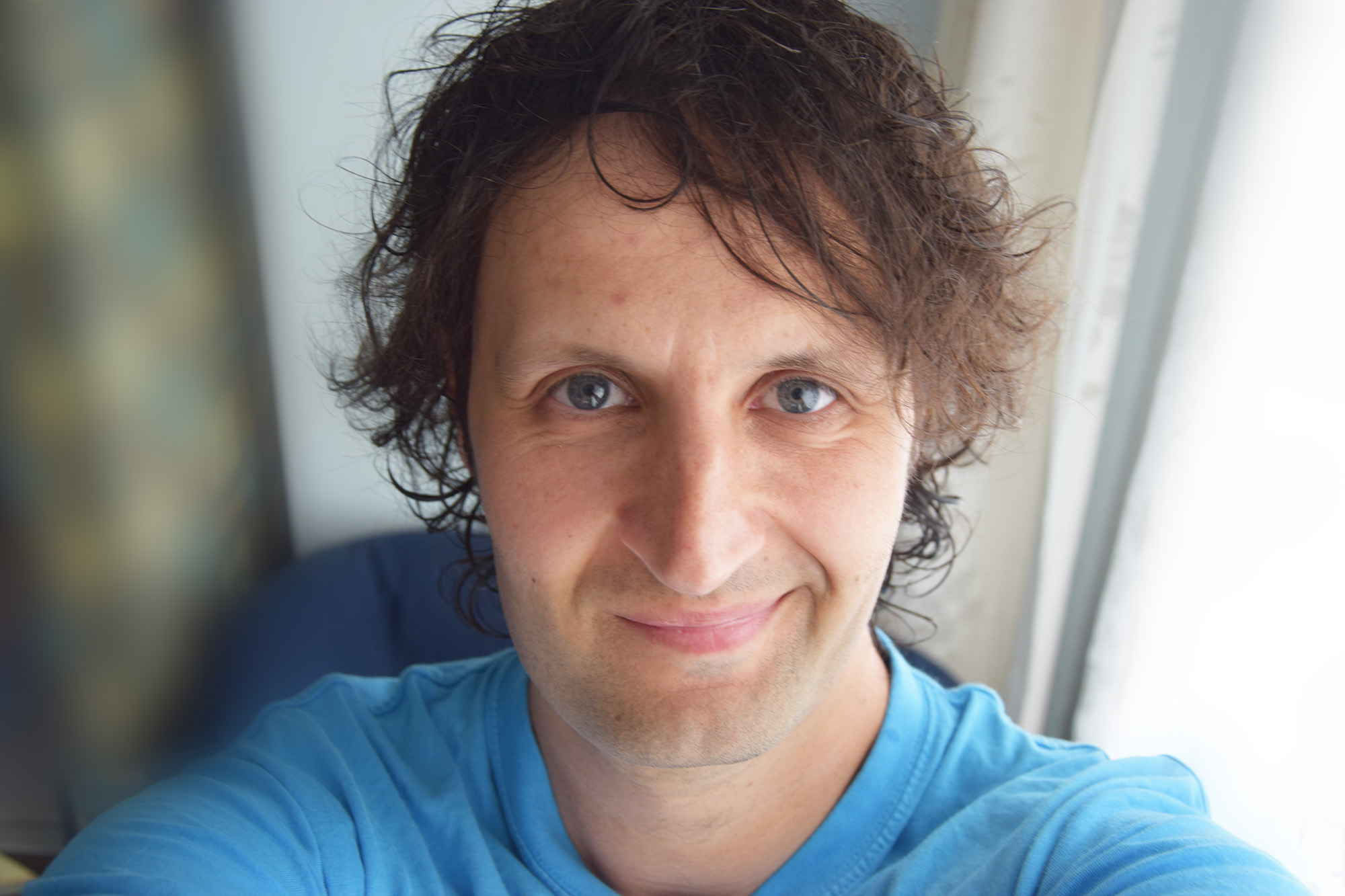 Born: Ares (Spain), 1976

Occupation: Graphic artist, painter and comic artist.

Graduated in History of Art in the Santiago de Compostela University.(Spain)

He does album covers, booklets, posters, logos… for record companies and bands like Marillion, Gazpacho, David Lynch Foundation Music, Transcendental Music, Kscope, The Aaron English Band, Discanto, Donovan Discs, Nine Stones Close, etc


He has published three graphic novels , and received numerous comic prizes.

His pages were exhibited at the prestigious comic festivals.

He has done dozens of book covers, illustrated books, Illustrations for children and young people, images for magazines, newspapers, websites, tv series… and actually performs painting exhibitions.
Links to Antonios work:
www.antonioseijas.com
http://antonioseijas.blogspot.com
https://www.facebook.com/Antonio-Seijas-Art-33256784138/
www.facebook.com/antonio.seijas
www.twitter.com/antonio_seijas

"When I was looking for inspiration for the album, I had the concept of trains rattling around in my head (not literally)..and I thought...why not call the album "ON TRACK" as this has multiple 'witty' double meanings plus it kept the train theme running too!

My first notion was to have all the geographical locations that I had set the songs in, joined up by rail lines across the globe..,but some pieces simply did not fit neatly into that container.

Once I had settled on the trains concept, I now needed a fine graphic artist to help me bring it all alive on the web site.

I wrote to many known cover artists and sampled some of their portfolios, but once I got to Antonio I stopped, I believed that I had found our website artist.

I explained the theme and got back from him, this glorious train, on track, facing forward and passing by the places
set in the songs, New York, Paris, China etc.

I also got some versions of a DAMANEK Band Logo to use on this site in promotion. I adoped the one that Dan, Marek & Sean & Iiked best. (It's at the top of the web pages and on our Facebook page etc).

I think that Antonio has created a very different look to our website artwork, away form the usual 'proggie' feel

His images are to be found on various pages on the site...look out for the train motifs!

They are great and I hope you will like them too!!!"
(Guy)